Are you looking for an
affordable website designer/developer
for your QLD & SA business because you are:
Starting your journey in the world of entrepreneurship
Planning on getting rid of an old website for better functionality
Upgrading the features of your current website to provide a better experience
As a business owner, a website is crucial for reaching new customers and expanding your brand. However, few realize that a professional QLD and SA website designer is necessary to create an effective website that will truly benefit your business's growth.
What are the benefits of a quality website for your business in SA and QLD?
M Business and Marketing Solutions knows the difference between a good website from a great website. Thus, we ensure the websites we create contain the following elements:
Sends a clear and concise message to the visitors
User friendly navigation features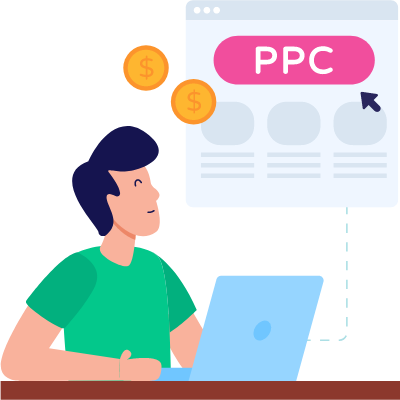 Noticeable call to actions
Eye-catching visual elements
What Our Website

DESIGNERS

and

DEVELOPERS

Can Deliver?
Businesses in various industries have chosen us to be their website designer and development company in SA and QLD of choice for the following reasons:
We build powerful websites for QLD and SA businesses
Our developers are adept in integrating databases, videos, audios, e-commerce and even mobile platforms into your website.
We emphasize simplicity and usefulness
We create simple sites because these loads faster, which is loved by Google. We focus on functionality so your online visitors will find the information they need easier on your website.
We are affordable
(Fixed Rate with no Surprises or Hidden Fees)
We understand the limited budget of start-ups, as well as small and medium-scale businesses in QLD and SA. Thus, we sit with you and discuss a fixed rate for all of your projects.
Efficient Global Marketing Campaign
If you want to connect with a wide audience and expand your business, having a website is essential. Not only does it give you global exposure, but it's also an affordable way to market your brand. Without one, you're missing out on a valuable opportunity to grow your business.
Cheaper Than Print Advertising
Traditional print advertising can be incredibly expensive and offer little return on investment. So it is better to consider a website which can be built for significantly less and continue to generate income for your business over a longer period of time.
So what are you waiting for? Let's talk.
Improves Performance and Credibility
Don't let potential clients doubt your credibility just because your website isn't on your business card. With a professional website, you'll gain the added legitimacy of showcasing your brand achievements, portfolio, and testimonials. This is most helpful in increasing your business's profitability by earning trust in your brand.
Remember, that it's especially important to engage with a wide range of clientele – so upgrade your online presence today!

Aids in Branding
Your website serves as a digital representation of your brand and plays a crucial role in your overall digital marketing strategy. It is the virtual storefront where potential customers can learn about your products, services, and brand values.
24/7 Customer Service
With a website for your business in SA and QLD, you can offer your clients 24/7 customer service without needing to be available around the clock. By including contact forms on your website, your customers can easily leave comments, feedback, suggestions, and questions online.
Gets You Found
With the aid of search engine optimisation (SEO) and search engine marketing (SMM), you can make your business be found in all search rankings. This increases your business visibility and potential customers in QLD and SA.
Websites also offer a great way to promote your business on social media and online directories, with platforms like Facebook, Instagram, Twitter, and LinkedIn providing a vast audience to engage with. 
Common Website Questions We Receive from Business Owners in QLD and SA
We receive several queries from people in QLD and SA. This includes the following:
Do you build search engine optimization into websites?
Some website designers in QLD and SA do not have the capacity to perform search engine optimisation on your website.
Is this good or bad?
Choose a website designer wisely. Not having SEO as part of their services means hiring a separate company, requiring more coordination and skills.
M Business and Marketing Solutions recognizes the significance of incorporating SEO into website development. We conduct comprehensive keyword studies prior to website development, ensuring an effective website overhaul. Let us help you with this approach to your website.
Can I test the functionality of my website before it goes live?
Before launching your website, it's crucial to test it for bugs and errors. But not all website development agencies prioritize this step. To avoid wasting time and money on fixing issues later, communicate your testing needs upfront. This small step can save you from major frustrations in the long run.
Do you offer an on-going maintenance after my site goes live?
Thinking of future web design and development work on your website?
Wondering who will do it and how much it will cost?
Don't be caught off guard with surprise charges per hour. We offer ongoing packages that include maintenance and edits. Be upfront about your requirements and agreements to avoid future inconveniences.
If you have questions about transferring your website maintenance to M Business and Marketing Solutions, just ask!
Do you offer domain name registration?
Save yourself the hassle of asking another company from doing the domain name registration for your website. We can easily do that for you.
Choose a domain name for your business, here.
How long will I have to wait before my website is completed?
Get your website built faster! Simply provide us with your content and website type, and we'll give you an accurate completion time based on your needs. Let us know what you require, and we'll take care of the rest.
Do you conduct a website review and analyze its performance before providing me with your design plan?
Increase your QLD and SA website's income potential with M Business and Marketing Solutions.
Our expert team analyzes your website's performance to create a tailored web design plan that generates more income. We utilize Google Analytics, Search Console, and other tools to accurately evaluate its strengths and weaknesses.
What strategies can you recommend to generate revenue for the website?
Investing in a website can generate revenue for your business. Consider hiring a web design company for tradies that can assist with SEO, SMM, and other digital marketing services. Plus, you may even receive a discount if you bundle their services with a search package. Need help with website development and digital marketing in QLD and SA?